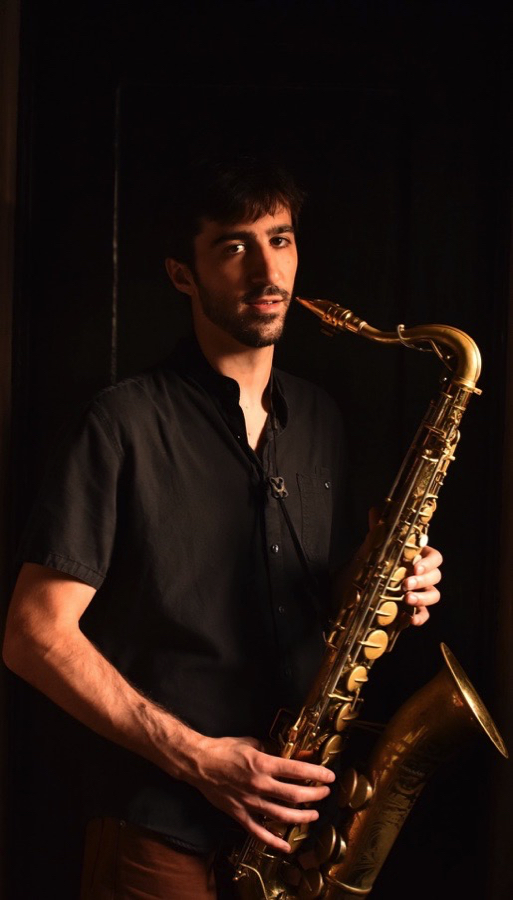 photo ©2018
Yuya Theint Tun
Multi-instrumentalist and composer David Wise grew up in Richmond, VA, and attended Oberlin College & Conservatory, where he received a Bachelor of Arts in African-American Studies and a Bachelor of Music in Jazz Saxophone Performance, studying with famed saxophonists Gary Bartz, Paul Cohen, and Tim Ruedeman.
Since moving to Los Angeles, he has performed at many of the nation's top music venues and has toured internationally. David has recorded with Grammy award winning producers and artists such as Hal Willner, Miguel Pimentel, and Andreao "Fanatic" Heard and currently performs and tours regularly with soul/hip-hop/jazz big band The Urban Renewal Project, jazz guitar legend Bruce Forman's western swing band Cow Bop, salsa band Conjunto Oye, and many other Los Angeles-based groups. He is a featured soloist on the Urban Renewal Project's "21st Century Ghost," Cow Bop's "Cowlifornia Swing," Amy Bormet and Ana Barreiro's "AmyAna", Ty Taylor's "Nouveau Mid-Century Romance Songbook," and the track "Rock On" featuring Perry Farrell from Hal Willner's posthumous release "AngelHeaded Hipster: The Songs of Marc Bolan and T.Rex." He released his debut solo album "Till They Lay Me Down" in 2016, featuring Bruce Forman, Alex Frank, and Jake Reed.
David has performed with notable artists such as drummers Jeff Hamilton, Lewis Nash, and Roy McCurdy, trumpeters Nicholas Payton, Marcus Belgrave, Claudio Roditi, and Scotty Barnhart, guitarists Bruce Forman, Julian Coryell, and Albert Lee, bassists Rodney Whitaker, John B Williams, Bill Lee, and Johnny Hatton, pianists Roger Kellaway, Sullivan Fortner, and Amy Bormet, saxophonists Bob Sheppard, Lanny Morgan, Melissa Aldana, Al Waters, and Arnold Lee, and vocalists Petra Haden, Dannielle DeAndrea, Hilary Gardner, Victoria Williams, Ty Taylor, Renée Elise Goldsberry, Maiya Sykes, and Børns. He plays all styles of music on woodwinds and brass, and writes and arranges for small and large ensembles.